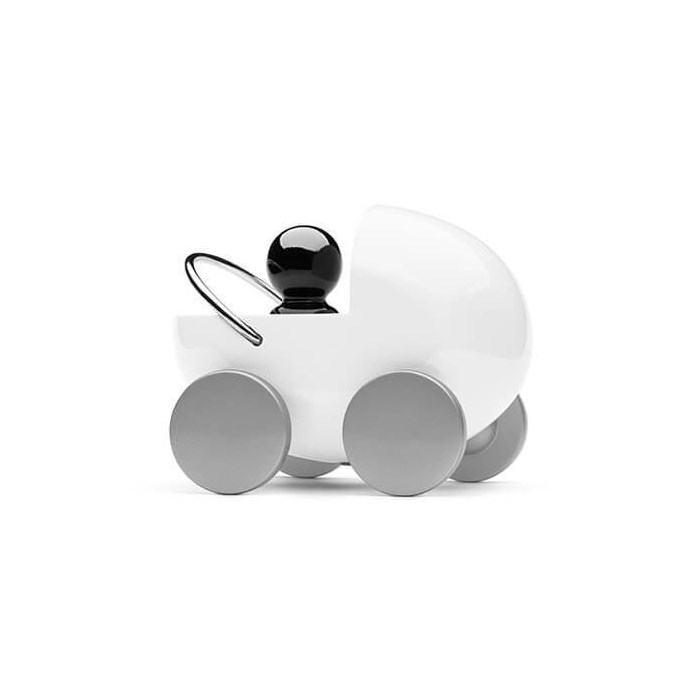 Dennis Ingemansson

Dennis Ingemansson is a renown luxury designer in the superyacht industry. He is holding a Master Degree in Automotive Design from Domus Academy in Milan. Dennis Ingemansson designs innovative and elegant objects with a touch of classicism. More information at www.dennisingemansson.com
With Playsam's Childhood you get a nostalgic and classic design all rolled into one. Available in new Playsam colours of brilliant and shiny look, this is the christening gift of the year!
Product facts Childhood White
Material: Wood
Color: White, Blue, Pink
Width: 70 mm
Height: 85 mm
Length: 135 mm
Weight: 350 g
Download high-resolution images of Childhood White
Some of our high-resolution images require a login. If the current image does, please fill out the form and you will receive an e-mail with your access credentials.
Add a free personalized greeting card
If you want, you can easily add a personalized greeting card to your order. Click on any of the following covers to begin.
Black friday

Classic black/silver.

Grey Standard Giftbox

Fine giftwrap for all events.

Car box

All cars in outmost giftbox.

Back to Nature

Natural friendly paper with a rural touch.

Golden Gifts

Outmost Gift in golden wrap

Black standard giftbox

Black box with small leaflet.