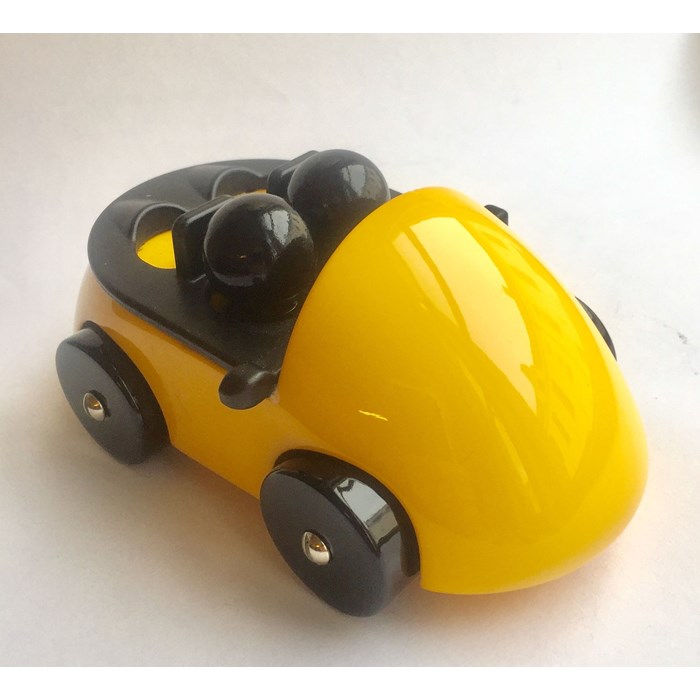 Xtreamliner Cab Yellow
Sporting bold colors such as lime-yellow and lightning blue, the Xtreamliner Cab is a playful rendition of a convertible automobile. A Playsam favorite, this smooth wooden toy is a magical gift for any occasion from birthdays to graduations.
The open-air version of Playsam's Streamliner car series, the Streamliner Cab calls for the open road. Feel the wind whip through your hair! This wooden toy is avaliable in the classic Playsam high-luster red and black colors, as well as three additional shiny shades.
Product facts Xtreamliner Cab Yellow
Material: Wood
Color: Blue, Black, Nature, Lime Yellow
Width: 70 mm
Height: 85 mm
Length: 135 mm
Weight: 350 g
Product reviews for Xtreamliner Cab Yellow