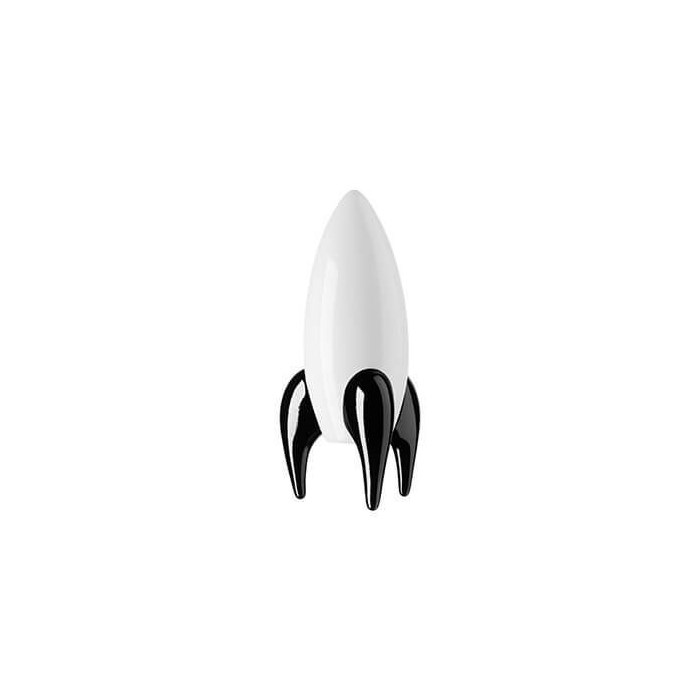 Rocket White/Black
Aim for the stars! With Playsam's Rocket you get futuristic and classic design all rolled into one. Available in Playsam's characteristic colors of brilliant black and shiny red, this space vehicle will blow you away! Tested and approved according to EN71, ASTM, CPSIA

Get a free Yoyo!
Answer our survey and get a free yoyo after your purchase.
In stock
We ship within 1 - 4 days
Christopher Robin Nordström
Aim for the stars! With Playsam's Rocket you get futuristic and classic design all rolled into one. Available in Playsam's characteristic colors of brilliant black and shiny red, this space vehicle will blow you away!
Product facts Rocket White/Black
Material: Wood
Color: Black/Red, White/Black, Red/White
Width: 80 mm
Height: 170 mm
Length: 80 mm
Weight: 440 g
Download high-resolution images of Rocket White/Black
Some of our high-resolution images require a login. If the current image does, please fill out the form and you will receive an e-mail with your access credentials.
Product reviews for Rocket White/Black
Add a free personalized greeting card
If you want, you can easily add a personalized greeting card to your order. Click on any of the following covers to begin.
Black friday

Classic black/silver.

Grey Standard Gift wrapping

Fine giftwrap for all events.

Car box

All cars in outmost giftbox.

Back to Nature

Natural friendly paper with a rural touch.

Black standard gift wrapping

Black box with small leaflet.