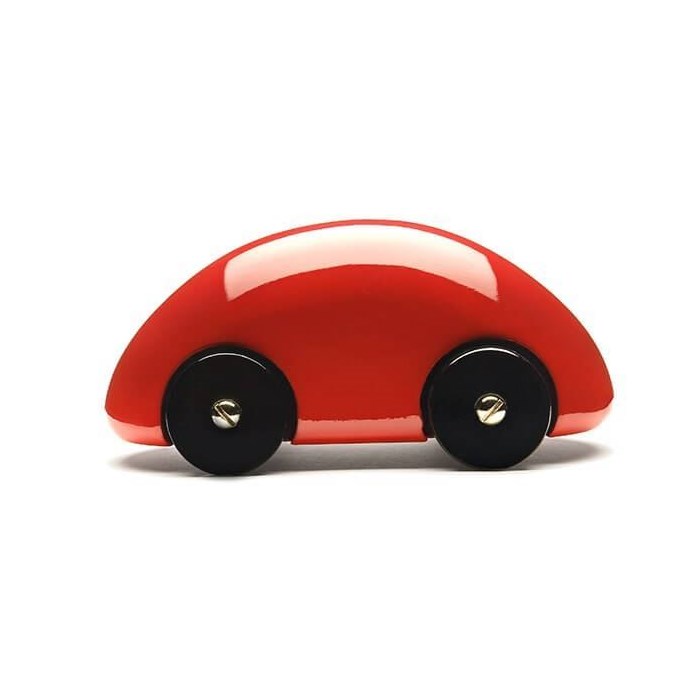 Streamliner Classic Red
The Streamliner is designed in soft shapes and painted with high gloss non-toxic water based paint. Playsam's Streamliner was given its first award more than 30 years ago. EXCELLENT SWEDISH DESIGN with honourable mention was the jury's verdict. Tested and approved according to EN71, ASTM, CPSIA

Get a free Yoyo!
Answer our survey and get a free yoyo after your purchase.
Ulf Hanses

Ulf Hanses is a playful functionalist with both depth and character. He has been with Playsam since its early stages and among other things, has designed Playsam's well-known Streamliner. The foundation for Hanses design work is toys with form, volume and proportion. Among those who have commissioned work from Hanses are Boda Nova, Ikea, Playsam and Handitech. Hanses has taken part in numerous design exhibitions both national and international and is represented at the Tokyo Toy Museum and Japan Toy Museum, among others. On numerous occasions, he has earned the distinction of Excellent Swedish Design Form.
A classic Playsam design, the Streamliner Classic Car has been selected as Swedish Design Classic by the Swedish National Museum for its inventive style and sleek surface. It's no wonder that this wooden car has also been a long-standing favorite for children both big and small!
Product facts Streamliner Classic Red
Material: Wood
Color: White, Black, Red, Green, Silver
Width: 70 mm
Height: 65 mm
Length: 135 mm
Weight: 350 g
Download high-resolution images of Streamliner Classic Red
Some of our high-resolution images require a login. If the current image does, please fill out the form and you will receive an e-mail with your access credentials.
Product reviews for Streamliner Classic Red
Add a free personalized greeting card
If you want, you can easily add a personalized greeting card to your order. Click on any of the following covers to begin.
Grey Standard Gift wrapping

Fine giftwrap for all events.

Black friday

Classic black/silver.

Car box

All cars in outmost giftbox.

Back to Nature

Natural friendly paper with a rural touch.

Black standard gift wrapping

Black box with small leaflet.