The PLAYSAM Streamliner car is an iconic Swedish desk toy that's been in production since 1984. The company describes itself as "a haven for contemporary, cosmopolitan, classic design. Simply put, Playsam are Scandinavian design at its finest." Wikipedia describes Scandinavian design as "a design movement characterized by simple designs, minimalism, functionality, and low-cost mass production."

In 2006, the owners of LA-based Fitzsu Society curated a Fitzu custom PLAYSAM charity auction. Michael Graves, Karim Rashid, Yves Behar and Tim Biskup were among the over 33 designers participating in Fitzsu's "Grand Prix," and the finished one-off cars were auctioned to benefit the World Childhood Foundation. Fitzsu chose cars as the "canvas" or platform for their event because of the ubiquity of cars in LA: "Nowhere in the world is the car more celebrated than in Los Angeles. It is said that there are more Porsches in Los Angeles than the rest of the world combined."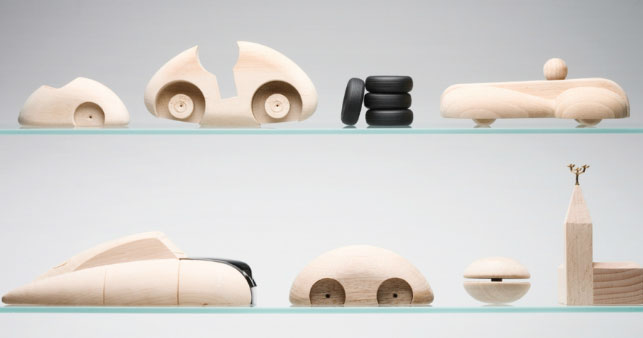 When an object has its own history of 28 years and ties in with a design movement that emerged in the 1950s, it seems to me like that object should be respected. In the 2006 show, industrial designer Khodi Feiz turned his PLAYSAM into an aerodynamic dome as a shout-out to the legendary Buckminster Fuller. Richard Holbrook created his car in the PLAYSAM tradition of woodgrain and gloss, but gave it a simple, yet distinctly Californian upgrade: a rooftop rack with a surfboard. Alfredo Häberli had an internal dialogue about altering the PLAYSAM's perfection: "For me, with admiration and respect, the only questions that were raised when asked to participate in this event were 'Should I be allowed to change such an archtype design? Is it not beautiful enough?'" He painted three glossy race cars so he could pick up and go for a drive with PLAYSAM designers Ulf Hanses and Carl Zedig.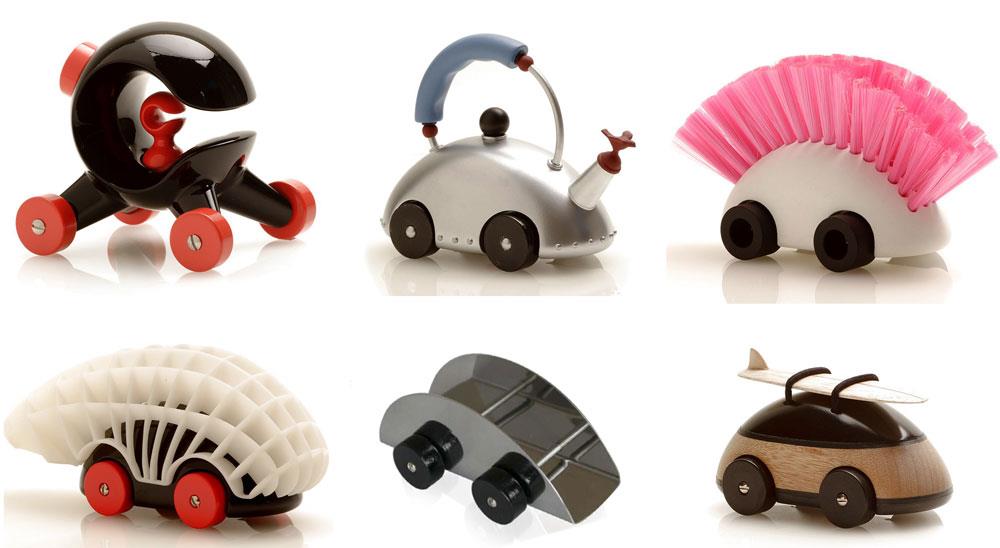 The 2012 PLAYSAM custom show curated by Paul Greenwood at Super7 in San Francisco lacked R&R: reverence and reference. There was no respect for the PLAYSAM brand: no black and red, no shout-outs to Hanses and Zedig. The Los Angeles show had a link to car culture; San Francisco: not so. Fitzsu's roster included 33+ working designers; Greenwood picked a lineup of 50+ largely hobbyist toy customizers. The effect being that the majority of the PLAYSAM cars were treated like the rest of the neverending traffic of "blank vinyl toys". They became soulless fodder for the custom show mills: overworked and underwhelming.